Hitek Community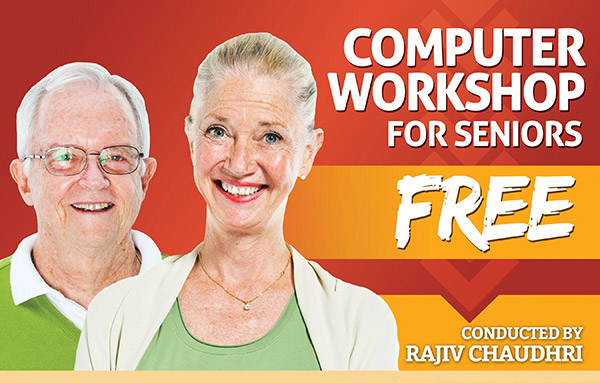 Unique program designed
to help Seniors Resolve
Computer issues
Keep abreast with technology
Interesting technology updates
Computer Tips & tricks
Digital Photography
Smart Phones
Internet
Emails
Starts 5th April 2014
& every alternate Saturday thereafter
09.30 am to 11.30 am
Sovereign Room – Castle Hill RSL
Call 1300 649 124 or email us at
seniors@hitekaustralia.com.au
or download the form from
www.hitekaustralia.com.au
to book now

This is a community initiative of Hitek Australia an IT Solutions company based in the Sydney Hills.

We recognise our responsibilities to society and, in particular, to the local communities in which we operate.
As a community-minded business, we support initiatives large and small. If you are a small charity or organisation in need of our support, please contact us via our contact us form.Recent Support & Charities Constitution Hill Seniors Computer Club – Hitek Australia proudly supports the Seniors around the Constitution Hills area.
- Pardada Pardadi Educational Society
Testimonials

Over the past couple of years we have requested and used Rajiv on many occasions to assist us with a number of computer related issues. He has always been incredibly professional and trustworthy, and after each visit has left us with our systems completely sorted and up to date with the latest technology and protection. We can only rave about how easy he is to work with, how likeable he is to be around and would recommend him without hesitation to any individual or corporation Johanna Griggs Channel Seven Sports Commentator & Host - Better Homes & Gardens

Johanna Griggs - Better Homes & Gardens

Rajiv Chaudhri from Hitek Australia has looked after all my IT & Computer needs for years now & I am happy to recommend him. Ken Callander Journalist, Punter & Author

Rajiv from Hitek Australia has been looking after all my IT infrastructure ensuring I can access mutiple programs on different screens for years now. He is prompt & knowledgeable & deploys the right technology for my business as a Jockey Manager. I am happy to recommend him always. Bryan Haskins Jockey Manager

Bryan Haskins - Jockey Manager

Rajiv Chaudhri has the essential ingredients that an IT Consultant must have ie. Trust, Competence & it doesnt break the bank to consult him for my IT needs which I have been doing for over five years now. I do recommend you listen to him & take his advice as it will result in a healthier computer setup for you. Gareth McCray 2CH Radio Breakfast Host

Gareth McCray -2CH Radio Breakfast Host

Rajiv from Hitek Australia has been looking after my computers & technology & I am extremely happy with their service & happy to recommend them always.